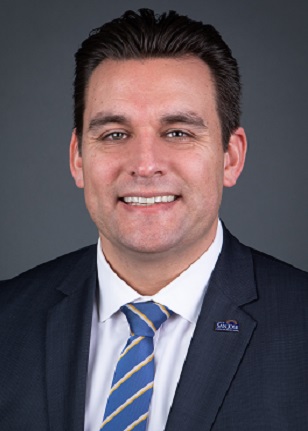 Raul Peralez
My name is Raul Peralez and I am the City Councilmember for the District 3, Downtown area of San José, California. I am a lifelong resident of San José, a graduate of San José State University and prior to being elected I served 8 years with the San José Police Department. I come from a diverse background being of both Mexican and Irish descent, and growing up in one of the most diverse cities in the world has given me a true appreciation for the many different people that make up our world. Considering my own experiences, I was pleasantly surprised to learn that San José was among the first cities in the United States to establish a sister city affiliation. Today San José has eight sister cities and ever since I took office I have been enthusiastically supportive and involved with both our local sister city organizations and with Sister Cities International. In 2016, I participated in the All Ireland-USA Sister Cities Mayor's Summit held in Dublin, Ireland and last year I led our local delegation on a trip to Okayama, Japan in celebration of our 60th Sister City Anniversary. Three years ago, I helped kick off the first ever Hola Run, a family friendly 5K race set up to raise money for our San José – Guadalajara Sister City program. Earlier this year I also helped kick off and sponsor the first ever San José Shamrock Run, another family friendly 5K and 10K race set to raise money for our local San José – Dublin Sister City organization.
Statement of Interest
I have found great value in being involved with our local Sister City programs and I am a believer in the philosophy that we can achieve greater peace simply by fostering better bonds between different communities around the world. I have personally seen and experienced the benefits of the program and I would like to ensure that Sister Cities International continues to be a strong organization here in San José and around the world for many years to come. San José has struggled for over a decade, contending with consecutive Mayors who have not wholly supported our Sister Cities involvement, however, there has been strong support from my current and past council colleagues Ash Kalra and Magdalena Carrasco, who have served as former Board Directors, solidifying our commitment through direct involvement with the board. I would love to follow in the footsteps of my colleagues and through my direct involvement with the Board of Directors, ensure San José remains a pillar of support for Sister Cities International.
Skills and Assets
I have served on several nonprofit boards, but I do not commit my time or energy lightly. I have demonstrated abilities in being a successful fundraiser and an articulate spokesperson and I am confident I will bring these strengths to the board. I take very seriously my responsibilities of being a board member and I intend on bringing the same level of commitment to the Sister Cities International Board.