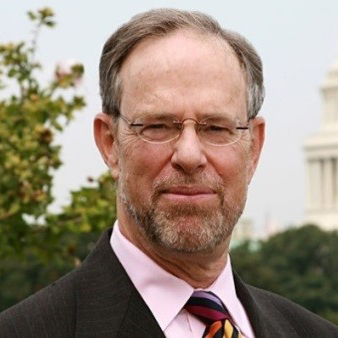 John O'Keefe – Former Ambassador of the United States to Kyrgyzstan
Former Ambassador John O'Keefe, of Vienna, Virginia, is the Counsel to the Board of Trustees of the Open World Leadership Center. Before assuming his duties as Counsel to the Board of Trustees, he served as Open World's Executive Director from 2007 to 2017 and had a long and distinguished career with the U.S. Department of State.
As U.S. Ambassador to Kyrgyzstan from 2000 to 2003, O'Keefe negotiated the treaty allowing Coalition forces to establish a base there in support of operations in Afghanistan. He also set up an investment advisory council headed by the President of Kyrgyzstan to attract foreign capital, worked with Kyrgyzstan's President and Minister of Education to make university acceptance merit-based, and created an outreach program to the Muslim community.
O'Keefe served as Acting Director General of the U.S. Department of State in 2006 and then as Deputy Director of the Foreign Service Institute of the U.S. Department of State through August 2007. From 2003 to 2005, he was Deputy Assistant Secretary for the Office of the Director General, Bureau of Human Resources, and head of the Office of Career Development and Assignments, where he negotiated rigorous career development requirements for Foreign Service personnel.
Ambassador O'Keefe has received the Distinguished Honor Award, the Replogle Award for Management Improvement, the Secretary of State Award for Lifetime Achievement, and the Presidential Meritorious Service Award. He was also awarded the honorary degree of Doctor of Humane Letters by the American University Central Asia.
Ambassador O'Keefe has a B.A. in Business Administration from Loyola University in Baltimore, Maryland, and a Master of Public Administration from Harvard University. He speaks Russian.