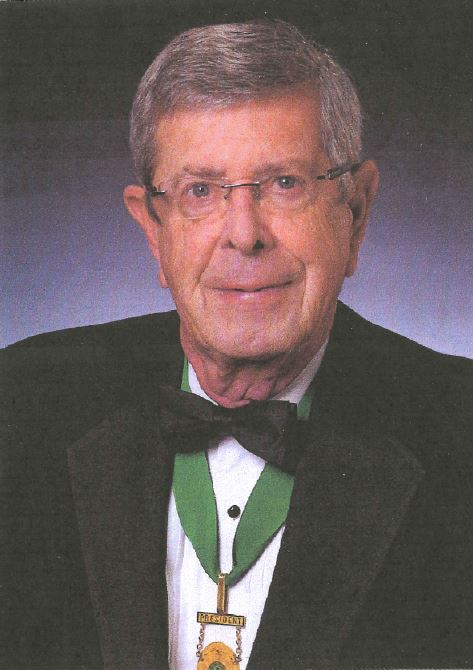 Edmund Adams
Click here for Letter of Recommendation
I practiced law for almost 40 years, the last 35 of which were with Frost Brown Todd (formerly Frost & Jacobs) in its Cincinnati office. The firm is one of the largest law firms in the Midwest and the South. I served in the 1990s as its Managing Partner and Chairman. I specialized in general corporate, commercial, banking and business bankruptcy law. In the last 15 years I primarily represented debtors and creditors in large and medium-sized Chapter 11 reorganizations in the eastern half of the United States.
I have served on, and in many cases chaired, numerous non-profit and for-profit boards, including the Southwest Ohio Regional Transit Authority (SORTA), Jewish Hospital in Cincinnati and the Ohio Board of Regents.
I have travelled extensively, beginning with an all-expense paid tour to Germany courtesy of the U.S. Army. I served as a Platoon Leader, Executive Officer and Commander of a HAWK missile battery on the East German-West German border in the 1960s.
I founded and served as the first chair of the sister city program in Cincinnati in the 1980s and was instrumental in establishing the Cincinnati-Munich affiliation in 1989. In recognition of my work with Munich over the years, the Federal Republic of Germany has bestowed on me its German-American Friendship Award. Cincinnati now has nine sister cities. For the past three years, I have been a Director of Sister Cities International and for a year and a half of that period the Chair of its Fund Development Committee and a member of its Executive Committee.
Following my interest in matters international, since my retirement from Frost Brown Todd I have taught through the Senior Lawyers Program of the Center for International Legal Studies in Salzburg, Austria, comparative business bankruptcy law at universities in Novosibirsk, Austria, Brno and Pardubice in the Czech Republic, Budapest, Hungary, Riga, Latvia and Krakow, Poland.
In addition to the German-American Friendship Award, I have received in recent years the Lifetime Achievement in Law Award of the Cincinnati Bar Foundation, the Professional Distinction Award of my high school, Elder High School, and the Marquis Who's Who Lifetime Achievement Award.
Statement of Interest
 First, I very much enjoy the company of my fellow board members and would like to continue those relationships.
Second, I have been a part of the sister cities movement since the 1980s and have seen first-hand the benefits it brings to the participating cities and their citizens. I would like to continue facilitating that citizen-to-citizen diplomacy.
Third, I believe that we are at an upward turning point for SCI. Tim Quigley has done an amazing job of turning the SCI ship around and building a platform for onward and upward progress. One of the major steps has been the hiring of a very capable, energetic new President and CEO. Our team over the past few years has brought fiscal discipline to SCI and taken a fundraising program from barely breathing to alive and well, capable of realizing its full potential. I would like to participate in the realization of that goal.
At a very specific level, I would like to fulfill Chairman Quigley's request of A. M. Kinney and me to hold a significant fundraiser for SCI in Cincinnati in 2018, which is the 30th anniversary of the Cincinnati-Liuzhou, China affiliation, Cincinnati's first partnership. In conjunction with that project, I would offer to create a template for localized SCI fundraisers generally.
Skills and Assets
Over 30 years-experience in the sister city movement, including initiating the program in a major city, forming an umbrella organization, facilitating a significant sister city relationship and serving on the SCI
Extensive management experience, from service as a U.S. Army Officer to managing a major law firm to serving as Interim Executive Director of a non- profit and serving on as many as 15 to 20 corporate and non-profit boards of directors.
Extensive experience counseling corporations and non-profits, including Fortune 500 companies, in diverse legal areas, including corporate, commercial, banking, real estate, labor, litigation and business