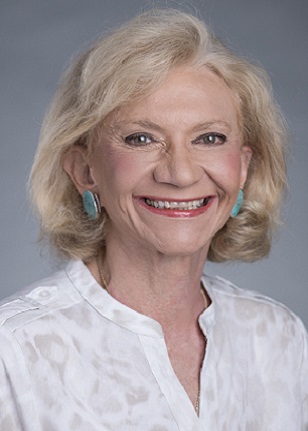 Carol Robertson Lopez
After completing my Master's Degree and Ph.D. studies at New Mexico State University, I moved to Santa Fe where I fell in love with this special place known for art, natural beauty and cultural diversity.  Completed successful career in state government as Procurement Director, Personnel Research Psychologist, Director of Consumer Affairs, State Planner, & financial management positions.  Volunteer for numerous organizations with each activity leading to another opportunity.  Elected two terms as SantaFe City Councilor.  Chaired Finance, Public Safety, and Public Works Committees. Elected six years Mayor Pro Tempore.  Chaired International Council of National League of Cities, exploring global relationships of cities.  Elected President, New Mexico Municipal League.  Currently Executive Director (part-time) of New Mexico Children's Foundation.
SCI Experience/Related Experience:
Currently I serve as Vice Chair of the Board of Directors of SCI.  This follows having been elected for three terms & serving as Board Secretary for 7 years. Chair of Santa Fe Sister Cities Committee, Chair of  SantaFe/Bukhara, Uzbekistan Committee.  Member of SCI Honorary Board. Named Honorary Citizen of Sister Cities of Bukhara, Uzbekistan and Icheon, South Korea.
Past President, American Women for International Understanding and International Women's Forum, NM; fourteen year tenure, Board of SantaFe International Folk Art Market; Named Honorary Consul of Uzbekistan; SCI Delegation member to Spain, China, Russia, Kazakhstan, Morocco, Egypt, Zambia, Ghana, South Korea, Mexico, Northern Ireland, Germany, Italy, Ethiopia & more; Santa Fe host for international visitor and sister cities delegations.
Married to Peace Corp Volunteer, Mother, Grandmother, gardener, dog/cat & people lover.
Statement of Interest
Since being elected Vice Chair of the Board of Directors last summer, I have been working diligently with our Members, Boards, Staff and State Representatives to achieve our strategic goals.
Having served as a NM State Coordinator, SCI Board Member, SCI Officer and Executive Committee Member, Honorary Board Member, Member of  Global Leaders Circle (financial supporter) and Parliamentarian, I have the experience to strategically plan for SCI's future and build SCI's financial sustainable while providing excellent service to our members.  Being active at the local and state level, I understand what SCI members want and need to build effective sister cities programs.
We must engage our youth who have a new view of global citizenship.  Tensions and divisions in the world show that Sister Cities is as important and relevant today as it was when it was created by President Eisenhower.  Stakes are high and citizen diplomacy remains a path to peace and solving issues that threaten our survival.
Santa Fe Mayor Alan Webber stated:  "Carol is a dynamic women leader.  She sets goals and motivates board members to achieve those goals.  She is a highly capable, confident leader who achieves group results and sets standards for excellence."
Skills and Assets
Organizational Development and Leadership
Former elected official with experience working at local, state and federal level
Skilled with budgets, finances and strategic planning
Fundraising expertise
Enthusiasm and ability to work well with others
Team player and consensus builder
Committed to enhancing opportunities for youth to engage internationally
Creative Problem Solver
Passion for citizen diplomacy and belief in power of mutual respect & understanding